THE WALDORF PROJECT, London
---
An ambitious and intense concept from visual artist Sean Rogg, where particpants embark on a radical and euphoric journey.

The Waldorf Project is a radical immersive experience on a grand stage, where art is consumed through all of the senses.
"Radical Immersive Art 'The Waldorf Project' Redefines the Human Experience"
SET
---
Participants navigate a dystopic landscape, guided into the unknown, where they experience their surroundings through choreogaphed movement, ergonomic design, taste, smell and controlled AV conditions.

This shared experience saw startling results as guests completed
their journey with a deeper, empathic connection.
SPATIAL DESIGN
---
Ana's design on Chapter 3 explored the idea of trauma as a tool, requiring a complex and sensually manipulative set.

Materials explored: sandpaper, felt, sheet plastic, concrete, rubber, carpet, perspex.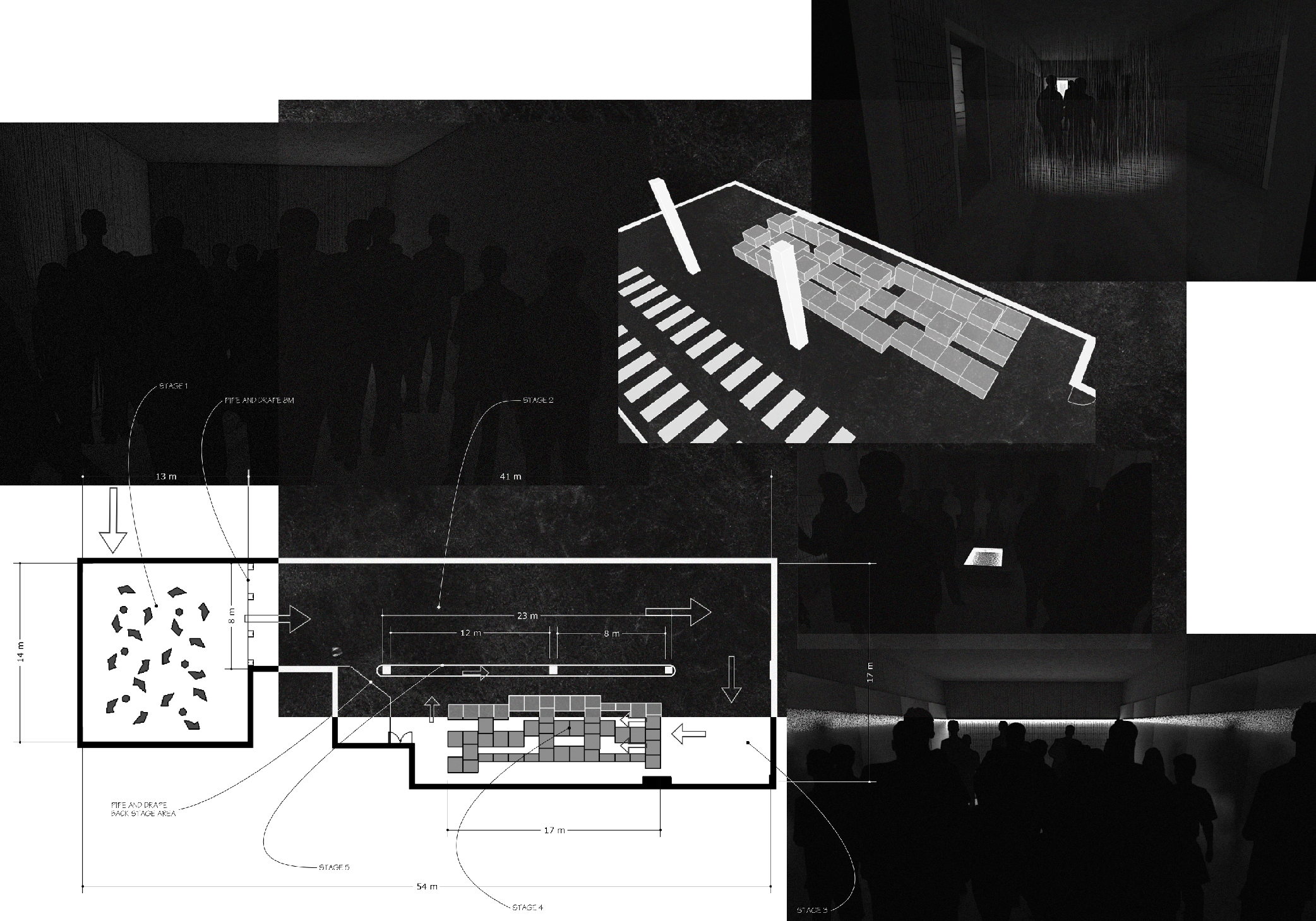 PRODUCTION
---
The design was coupled with detailed and carefully orchestrated production, taking into consideration the many challenges faced through the shared experience of sensory deprivation, feelings of isolatio and individually heightened emotions.


CHOREOGRAPHY
---
Dancers guided each participant, carefully manipulating, manouevering and navigating the landscape
under the direction of Aoi+Esteban








LINKS
---
The Waldorf Project
Vice
Aoi + Esteban